DOC's Place Motor Fuel Stations
Daigle Oil Company owns and operates 7  DOC's Place CITGO  Motor Fuel Stations, and 3 unattended fueling facilities throughout Northern and Central Maine. We pride ourselves in providing good old-fashioned full service at our locations, a dying practice in most areas, but not with DOC. Our neatly uniformed attendants will pump your gas, wash your windshield and even check your oil so you don't have to get out of your vehicle. We also provide you with quality gas including ethanol free gasoline, clean facilities and, at some locations, convenience store products and car wash facilities.
Paying is easy too. Your attendant will gladly swipe your MasterCard, Visa, American Express, Discover, CITGO Credit Card, CITGO Rewards Card, CITGO Gift Card or our own proprietary DOC charge card right at the pump. Debit cards are accepted too.
DOC's proprietary DOC charge card is accepted at ALL DOC's Place CITGO Locations.
Senior Citizens (55+) also benefit from a price advantage daily at each of our locations.
Learn more about our proprietary DOC CHARGE CARD.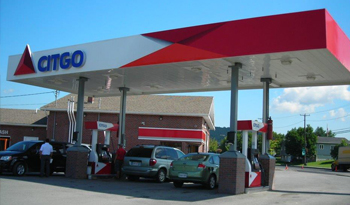 DOC's Place CITGO – Fort Kent
Rich Dominikoski, Manager
55 West Main Street
207-834-5848
After Hour Emergency: 1-800-794-4362
Operating Hours: Mon-Fri 6a-9p,Sat 6a-8p Sun 7a-8p
Full Service Gasoline & Diesel; Automotive Repair Shop; New (July 2012) Touchless Car-Wash; Self-Serve Wand Car Wash; 24 Hour Fueling with DOC Card; on parle Francais ici.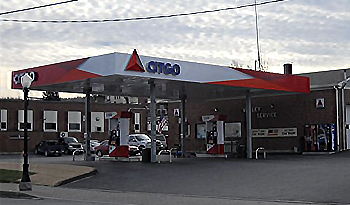 DOC's Place CITGO – Madawaska
Jonathan Ouellette, Manager
341 Main Street
207-728-7865
After Hour Emergency: 1-800-794-4362
Operating hours Mon-Fri 6:30a-8pm, Sat & Sun 7a-8p
Full Service Gasoline; Gentle Bear Touchless Car Wash, Self-Serve Wand Car Wash; 24-Hour Fueling with DOC Card; on parle Francais ici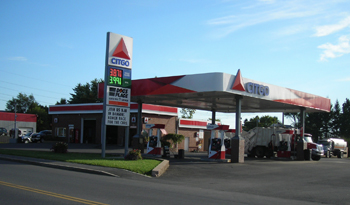 DOC's Place CITGO – Caribou
Jacob Fitzgerald, Manager
89 Bennett Drive
207-498-3588
After Hour Emergency: 1-800-794-4362
Operating Hours: Mon-Sat 6a-9p, Sun 7a-9p
Full Service Gasoline & Diesel, 24 Hour Fueling with DOC Card; Gentle Bear Touchless Car Wash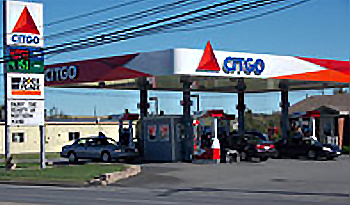 DOC's Place CITGO – Presque Isle
Mark Allen, Manager
782 N. Main Street
207-764-1814
After Hour Emergency: 1-800-794-4362
Operating Hours: Mon-Fri 6a-9p, Sat & Sun 6a-9p
Full Service Gasoline & Diesel; 24 Hour Fueling with DOC Card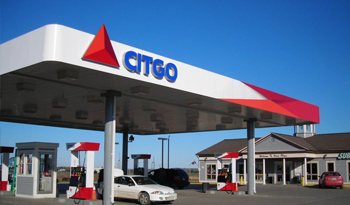 DOC's Place CITGO – Houlton I-95
Tara Clark, Manager
289 North Street
207-532-4059
After Hour Emergency: 1-800-794-4362
Operating Hours: Mon-Sat 5a-10p, Sun 6a-10p
Full Service Gasoline & Diesel; 24 Hour Fueling with DOC Card at Gasoline Island; Convenience Store & Subway Restaurant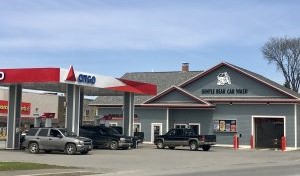 DOC's Place CITGO – Houlton
Kevin Upton, Manager
50 Bangor Street
207-532-0871
After Hour Emergency: 1-800-794-4362
Operating Hours: Mon-Sat 6:30a-8p, Sun 7a-8p
Full Service Gasoline, 24 Hour Fueling with a DOC Card; Gentle Bear Touchless Car Wash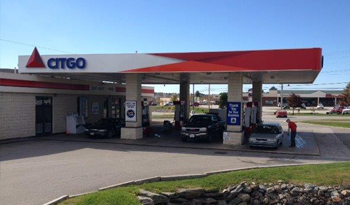 DOC's Place CITGO – Bangor
Stephen Priller, Manager
941 Stillwater Ave.
207-942-1476
After Hour Emergency: 1-800-794-4362
Operating Hours: Mon-Sat 6a-9p, Sun 7a-8p
Full Service Gasoline & Diesel; 24 Hour Fueling with DOC Card; Gentle Bear Tunnel Car Wash; Convenience Store